A break is never easy to manage. Depression, crying, sadness, re-crying … are the logical result of a breakup.
To help you get through this difficult time and especially so that you can try (even if we agree that it is hard) to think of something else and to fight against your dark ideas, we offer several ideas of small things to do and that will help you cheer up.
You will be able to go up the slope very slowly by taking a little more care of yourself, by opening yourself up to others, by taking back tastes of the pretty things that life offers us.
Choose from this list what you like the most and get started!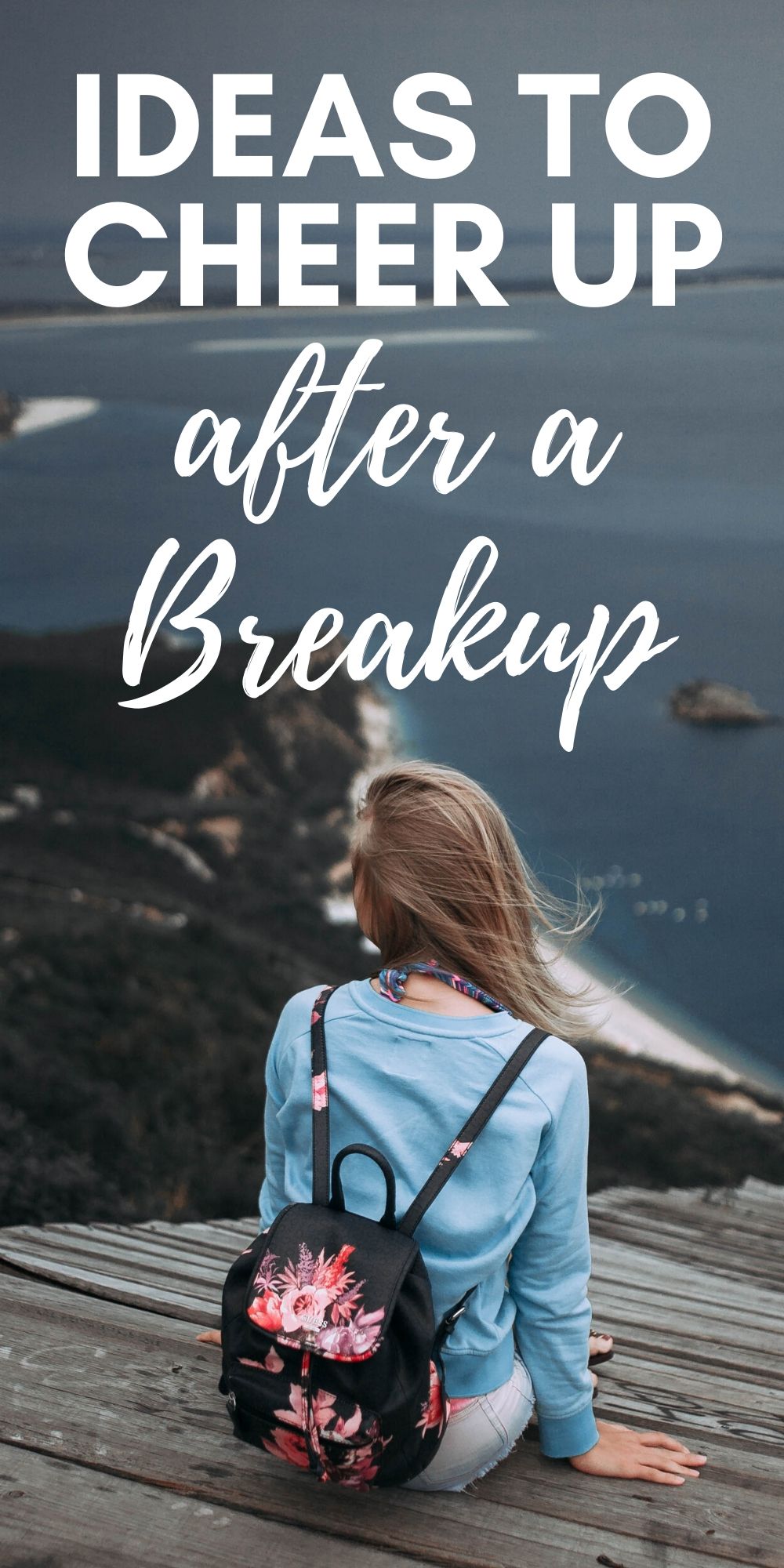 – Go for a walk on the beach, in the forest, in a park …
– Watch your favorite movie (even if it's the 50th time this year)
– Call your friends for a shopping spree or for a coffee on the terrace.
– Try art therapy: coloring, drawing, painting, pottery, …
– Take a relaxing bath while listening to your favorite music
– Change the layout of your house or apartment
– Go away weekend with your group of friends
– Have a pampering day: an old jog, a cup of hot chocolate, a good book, a good movie, pretty candles …
– Play sports: jogging, gym tonic, bike, swimming pool … If it's been a while since you haven't put on your sports shoes, go gradually!
– Learn something new: an instrument, a language, a professional skill …
– Do a big spring cleaning in your house. Throw away, sell, give away … what you no longer need.
– Go to an institute for a relaxing massage
– Do a karaoke in front of Youtube videos
– Go to the library to choose a book
– Do a pedicure / manicure: by yourself or a professional
– Start volunteering
– Prepare yourself picnic to enjoy … in your living room in front of the TV
– Find a new humorous series to watch
– Prepare pancakes, cookies or muffins for your friends or family. Take the opportunity to visit them and discuss a bit of everything and nothing.
– Start writing a novel, or an autobiographical book.
– Start a small vegetable patch in your garden or balcony.
– Sing on your favorite songs (avoid love songs anyway)
– Go out in the evening with your friends to bowling, karaoke, clubbing …
– Read positive thoughts on the internet
– Write the list of your qualities and what you like. This will allow you to be more positive
– Give yourself a gift
– Create a DIY decoration for your apartment (you will find many examples on Pinterest for example).
– Write and send postcards to your loved ones.
– Start a diary to allow you to exteriorize what you feel
– Create a new positive playlist
– Prepare a great invigorating breakfast
– Compliment yourself every hour